If you're working on a website that has just updated to the newest version of WordPress then you may have noticed that the post and page editors look different from what you're used to (and if you're following our training course they've changed compared to how they look in our videos).
This is because the WordPress page and post editors now default to distraction-free writing mode. The focus is purely on the content of the page so by default you'll no longer see the menu on the left hand side or the admin bar at the top when you're working on a new page. You can see this difference looking at the two screenshots below.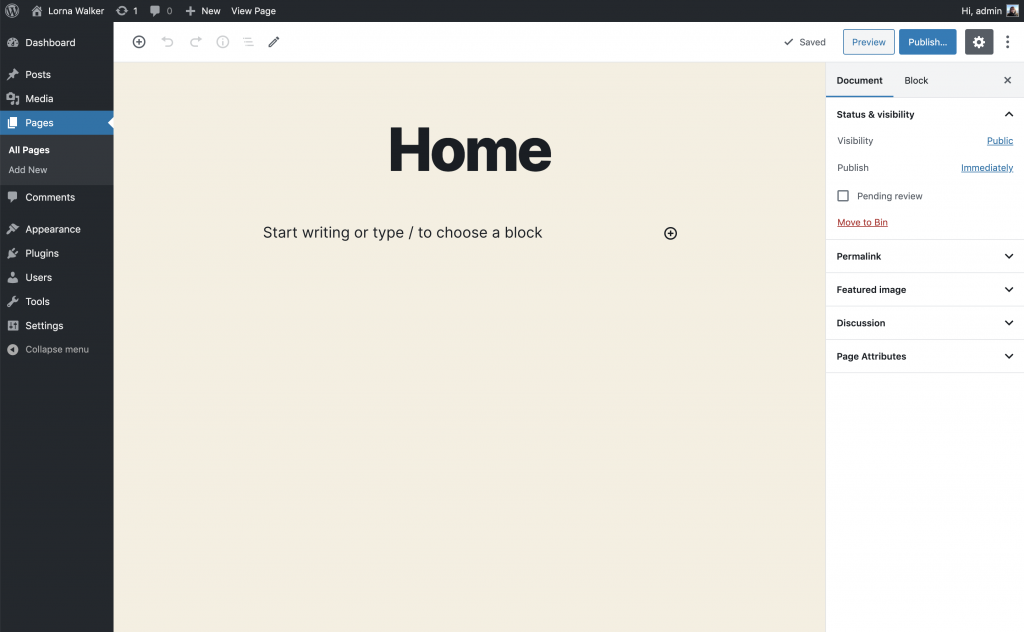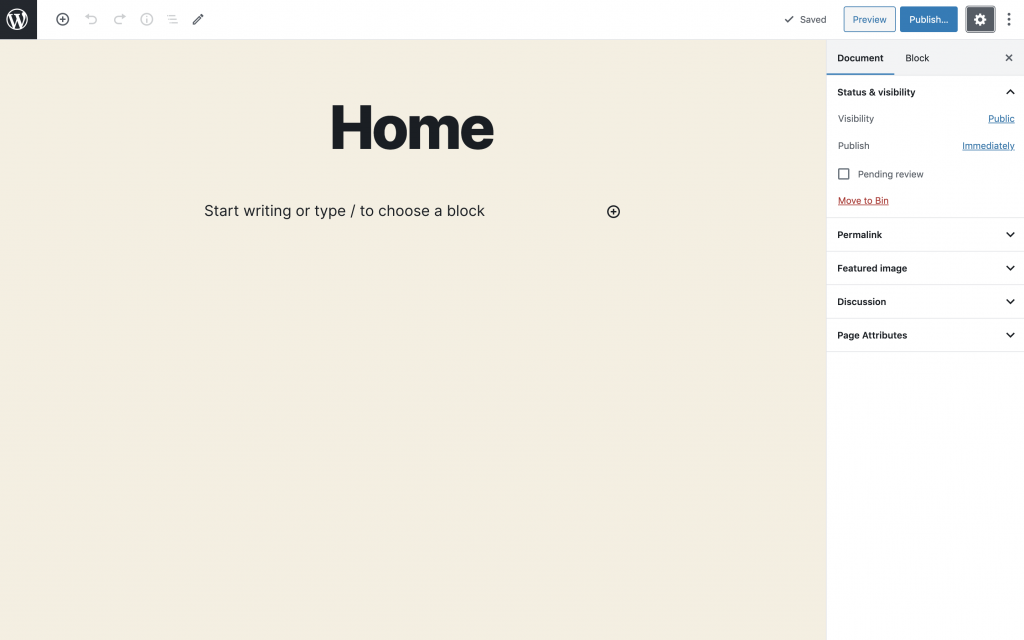 The screenshot on the left is what you'll be used to seeing if you've worked with WordPress and its Gutenberg page editor before. The screenshot on the right shows you how it will look now if you're site has updated to the latest version of WordPress.
Turning off distraction-free mode
It's a simple matter to toggle between distraction-free mode and the traditional editing mode.
Drop down the View menu by clicking on the three dots in the top right hand corner of the editor.
Untick 'Fullscreen mode' to make the left hand menu and the top admin bar visible again.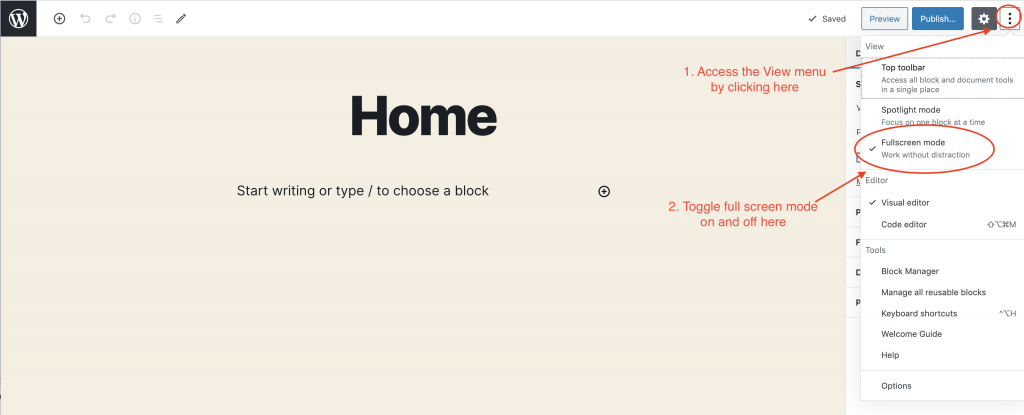 WordPress should remember these settings all the while that you're working in the same browser and logged in using the same login. However, it is now set to default to distraction-free mode so there will are occasions when you'll need to make this change again.
If you log in to your site as a different WordPress user
If you log into your site using a different browser
If you log into your site in your browser's incognito mode
If you log into your site using a different device
Note, distraction-free mode is nothing new. It's always been part of WordPress's functionality and, indeed, lots of people prefer it when they're trying to concentrate on writing and generating content. The only difference is that now distraction-free mode is the default option.
Video demo of toggling distraction-free mode on / off