When you first start using LinkedIn it's important to start by building up your connections from your personal profile. There are some shortcuts where you can connect to some of your existing electronic address books and drag in a set of contacts to connect through, either in bulk or in small selections. The following are a few step by step instructions on how to get started.
From your own personal profile in LinkedIn, look at the menu on the top left hand side. Look for the option My Network.

Once you have selected My Network, down the left hand side is a new short menu.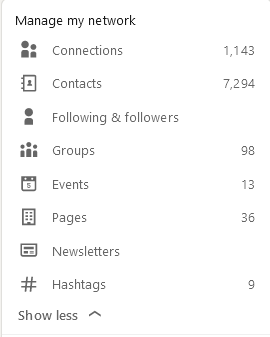 From here you can manage your connections – these are the people who you are already connected to and who are your first level connections on LinkedIn. The second option Contacts is the details of people LinkedIn knows are contacts of yours from previous imports or syncs with address books you have set up. To import new people click on Contacts. Once there you get some new options on the right hand side.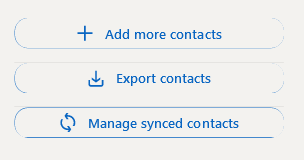 Select Add more contacts to get the next screen.

Follow these wizards through to connect to Outlook / Gmail / Yahoo or AOL email accounts and the address books you have in them. You can choose to sync these contacts as well to keep them up to date and you can disconnect these at any point. This makes it really easy to update your network or get a quick start on finding existing contacts easily.