Meta Business Suite is a professional dashboard provided by Facebook / Meta which allows you to manager all of the company's Facebook assets in one place (Ad Account, Pixel, Page, Instagram Account etc) and to add colleagues to the management of these assets via email without the requirement to befriend on Facebook them first. It's a very good idea to have multiple people as the admins on the Meta Business Suite account as it's common for the person with control to leave the company taking the keys to all your Facebook assets with them. Below are the steps to follow to add more people to your account via Meta Business Suite. If you're not using Meta Business Suite then there are instructions for how to add new people via the page itself here.
First, open your personal Facebook profile in a browser (not from the mobile application). Down the left hand side you have a set of menu options. You can use the Show more arrow to expand this list. On that list will be Meta Business Suite.

Click Meta Business Suite to open it. This will bring you to a page with a set of drop downs in the top left hand corner to give you all of the Meta Business Accounts and Facebook Pages you are associated with. They are presented in a hierarchy with the Meta Business Suite Account as the root and the Facebook Page as the branch.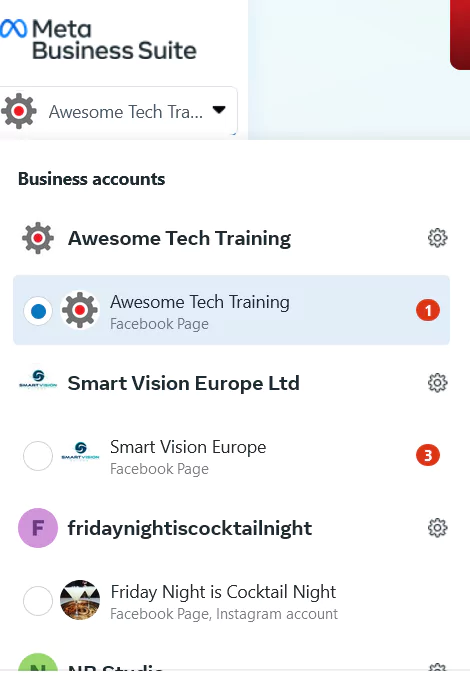 Click on the cog next to the the Meta Business Suite account you want to add people into. This opens up a setting menu.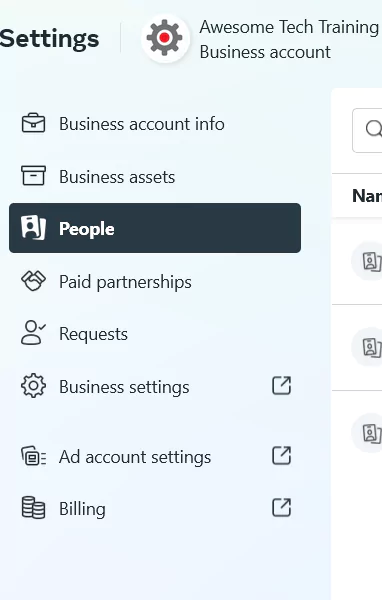 Select People from that list to view the people who are already associated with the account and to add new people. To add a new person in click the Add People button in the top left of the screen (don't use the search bar).

This allows you to add a colleague via their email address, sending them an email to accept your addition to the account. Type in the email address of the person you would like to add and then follow the wizard steps through.
Step 1 – assign a business role of employee v's admin.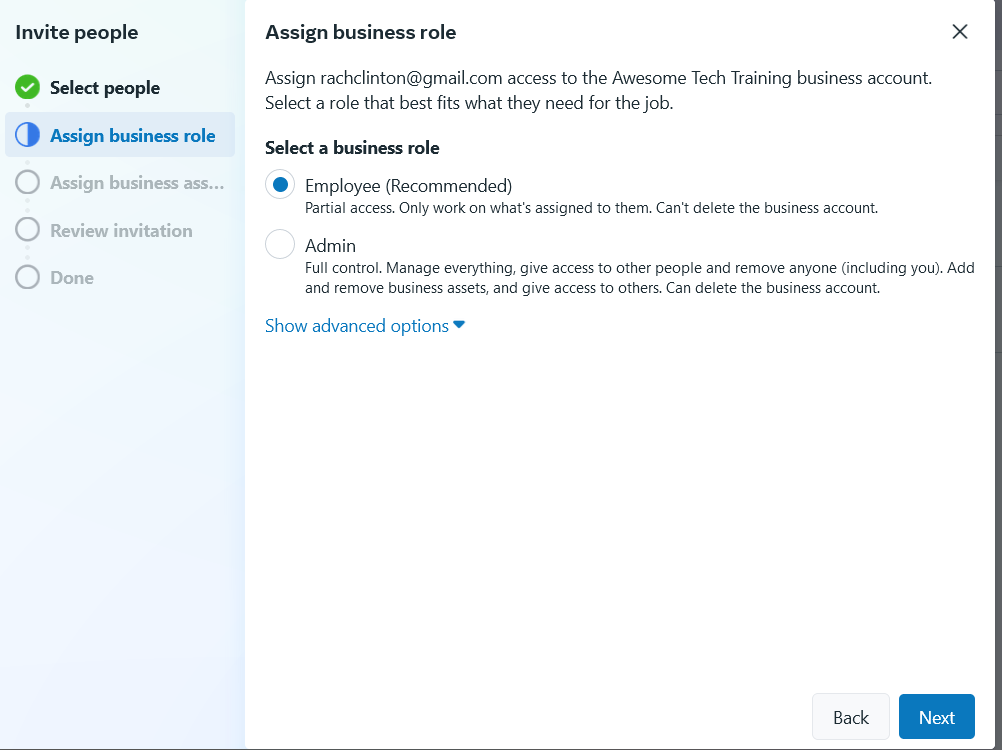 Step 2 – assign assets you'd like this person to access (this list will include and other Facebook assets which have been set up and managed by the Meta Business Suite like Advertising accounts, tracking pixels etc).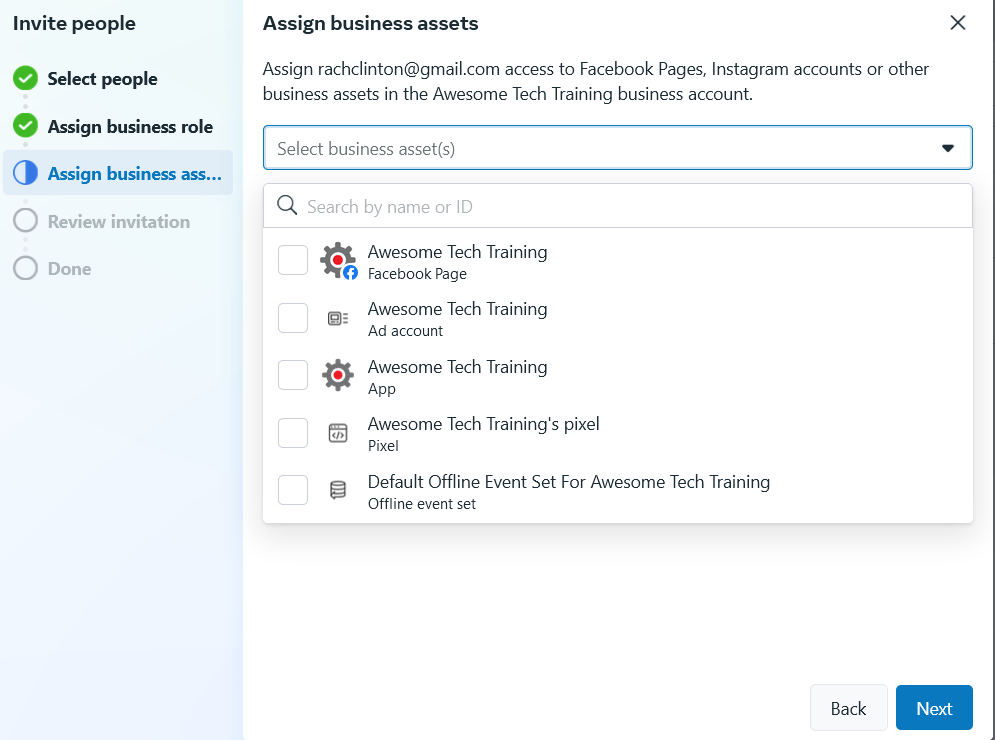 This will trigger an email invitation to the person you have added asking them to accept the invitation. Their access is not complete until they have accepted the invitation. You should audit this list regularly to remove and add in people and keep it as up to date as you possibly can.