Google Business Profile enables you to list your business on Google Maps and in local search results for free. You can display important information about your business, including the opening/closing times, upcoming events, contact details, and link to your website. Google Business Profile is available to businesses who have customer contact and includes businesses with a physical location (like a restaurant, store or office) and businesses that provide services by meeting with clients in other locations (like consultants or plumbers).
If you have a Google Business Profile then when some searches for your business by name, Google will show your profile on the right hand side of the search results, as in the example of Awesome Tech Training below.

If you don't have a Google Business Profile then the panel on the right will be blank which is a missed opportunity for SEO and the real estate on the searching pages!

Additionally, if someone searches for a business like yours in their area (a search like 'pizza restaurants near me' or 'yoga teachers in my area' then if you have a good Google Business Profile there's a chance that Google will list your business below the map it shows of business locations, as in the example below.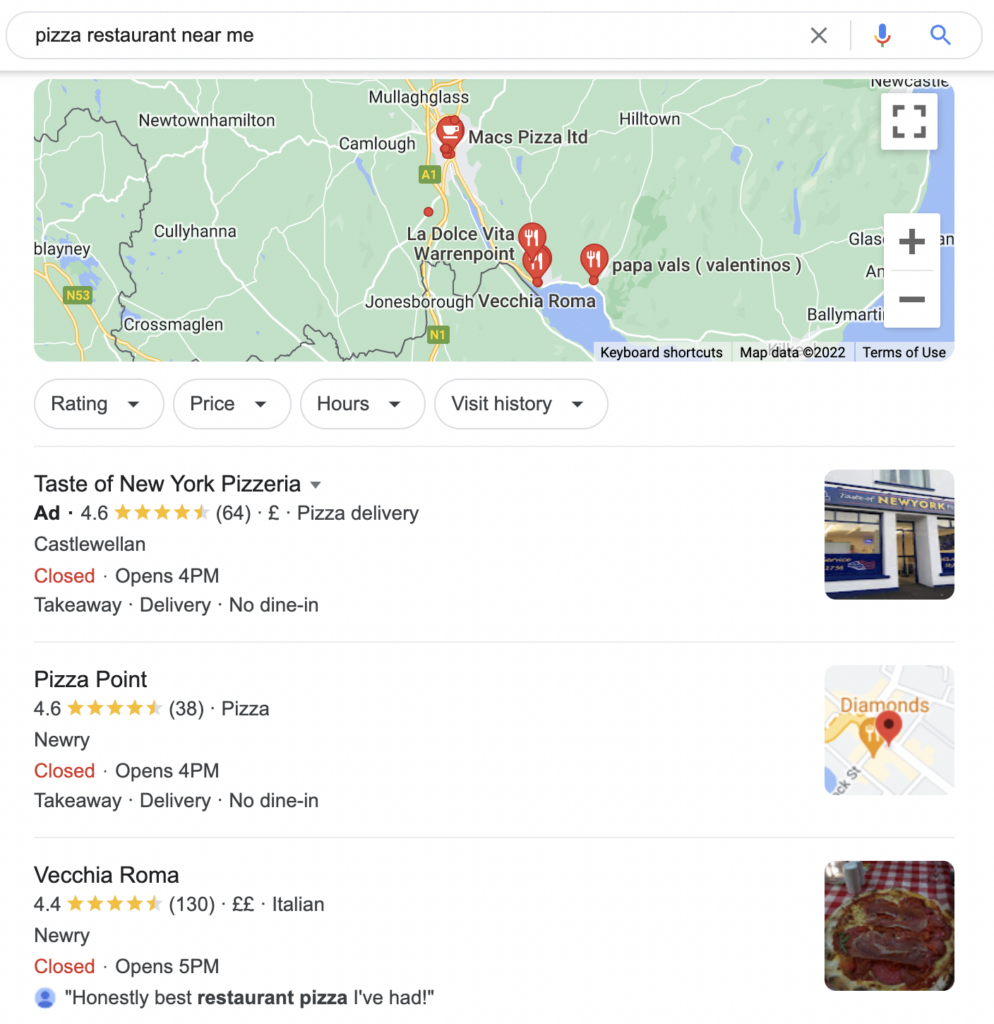 The Google Business Profile is also the source of whatever information someone sees about your business when they search in Google Maps, either for your business by name or for other businesses like yours. Take a look at the example below to see what that looks like.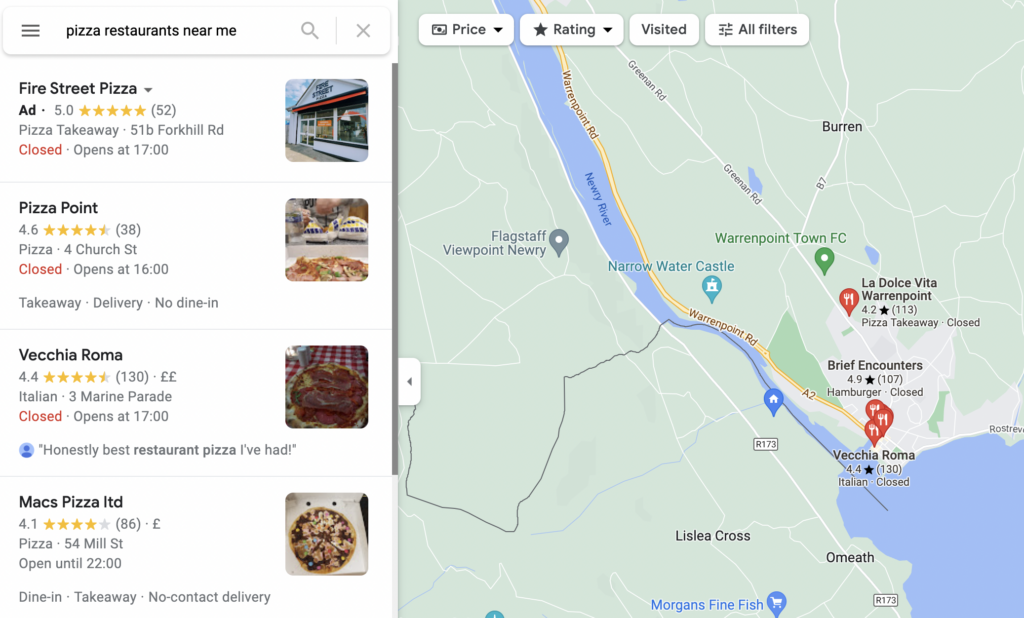 Basically, creating this free profile is a great way to increase your visibility across Google services. Information from your Google Business Profile may appear in Google Search, Google Maps and on Google Shopping.
Google Business Profile helps people to find you
A Google Business Profile helps make sure that people find your business when looking for products and services like yours in their local area. Your listing shows a searcher where and how to visit your business, how to get in touch and also improves your local SEO. In particular, a listing for a local business is more likely to appear when people search for a nearby business using Google Maps.
Take control of your online profile
Your Google My Business profile allows you to show key details of your business and update your contact information, business hours, and other essential details as needed.
You can post photos, events and updates to share new products or services. You can update your opening hours to show you are temporarily closed or fully reopened (an especially useful feature during situations like COVID-19 or holiday periods).
Google Business Profiles have strong local SEO so if you keep the profile alive with regular updates then the information you share will rank above third-party sites that might have out-of-date details.
Your Google Business Profile shows your reviews
Reviews are a really key way for potential customers to assess you and your business and a meaningful way to build trust and credibility before a commercial engagement with a client.
Google has both a star rating system as well as space for detailed reviews meaning that customers can share as much or as little information in their review as they like. All of these different review types help potential future customers to decide if they like the cut of your gib before doing business with you!
Bear in mind that people can review your business whether you like it or not. Even if you don't have a Google Business Profile someone can set one up and review your business without you knowing, so it's really important to be on top of this and have a Google Business Profile that you control (we've written elsewhere about how to claim a Google Business Profile that someone else has set up for your business).
Having a Google Business Profile that you control gives you the ability to proactively request reviews for your business and also to reply to the reviews that people give you. This is particularly important if you get a negative review.
Reviews are automatically public and you have no control over which reviews will be shown – they are all automatically published and Google uses its algorithm and customer feedback to determine which are the "most relevant" reviews. You have the ability to reply at length to all reviews whether that be to thank the person or to offer an explanation or apology for a bad review.
Google itself has done a study and determined that customers find a combination of positive and negative reviews more trustworthy rather than a permanent 5* review status so don't panic if you get some less positive reviews. Make sure you reply to those you can with an explanation to ensure your continued credibility.
Summary
There's no real downside to setting up a Google My Business / Google Business Profile. It's free, helps with your SEO work, it a useful tool for clients in finding key information about your business and allows you to collect reviews to demonstrate your credibility. We will outline how to set up a Google Business Profile in another post!